Johnny Red Locks &


(Indianapolis)

Roots, Lovers

CONTACT: Johnny Red Locks
ph: 317.466.9605
usabb@bigfunreggae.com

Big Fun Reggae - Create Their vibe by Funning up lover's rock, roots, and dub greatest mixes with the signature sound that is known as Big Fun Reggae. Johnny Red Locks, Mystic and Gonzo have been playing reggae music together over 15 years and are the heart and soul of the sound.
Deep Roots Band
(Mishawaka)
Roots
CONTACT: Chris 'Kwhesi
ph: 219.243.0438
Rashak@aol.com
hometown.aol.com/rashak/deeproot.html
The music is straight Roots Reggae with a 'topping' of some Jazz, Blues-Rock, and Dub Reggae. The content is about Jah, Love, humanity, unity, as well as his ambition to take Roots Reggae to the main stream by blending different musical styles so it has many angles.
Jah Kings
(Gary)

Roots, Caribbean, Lovers

CONTACT: Cheryl Sims
ph: 219.981.1213
fx: 219.884-8348
Roots
CONTACT: jon-jon
You bring grace, We play da reggae music.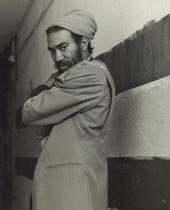 Kwanzaa Popps & the IRB
(Indianapolis)

Roots, Lovers

CONTACT: Joseph
ph: 317.223.9502
podmon@gmail.com

Yes, Kwanzaa Popps & the IRB truly are the
agents of love for reggae music, and culture.
Available for booking in Indiana and beyond.
Bless up.


(Indiana)

Roots, Lovers, Caribbean

CONTACT: Titus Whittle
ph: 317.523.8705
kinglytmusic@live.com

Let positive vibes rule