Joy Harjo & Poetic Justice
(Arizona & New Mexico)
Roots
CONTACT: Lurline McGregor
ph: 808.722.8382
A tribal, reggae, blues band, Joy Harjo & Poetic Justice was awarded the 1998 Outstanding Musical Achievement Award by the The First Americans in the Arts Council.


(Albuquerque)
Roots
CONTACT: Jenny Gamble
ph: 505.255.6463
mysticcrew@hotmail.com
Mystic continues to amaze people everywhere they play. Their message is solely based on truth. Winners of Alibi's "Reggae Band of the Year"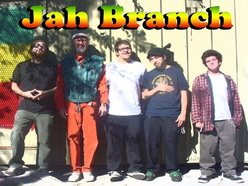 (Albuquerque)
Roots
CONTACT: Tuff Lion
ph: 505.220.1217
jahbranch@yahoo.com
www.reverbnation.com/jahbranch
Jah Branch is RastafarI Reggae Rock!


(Silver City)
Roots
CONTACT: Michael Mulhall
ph: 505.313.2255 or 505.534.0288
samipadre@rootskankadelic.com
music brings the unheard into the audible realm,music is the voice of creation. reggae music comes to lift the people higher, reggae music comes to burn a little fire, reggae music makes you chant out like a choir, reggae music comes to uplift, and inspire. ONE LOVE, BLESS UP


(Texas / New Mexico)
Roots, Caribbean
CONTACT: Ernesto Tinajero
ph: 915.861.6437
radiolachusma@gmail.com
reverbnation.com/radiolachusma
Regional Spanglish Roots music from the borderlands of West Texas and Southern New Mexico. Positive vibrations and a voice for migrant workers and indigenous cultures in the U.S.
Roots, Lovers
CONTACT: Greg GMan Raupp
ph/fx: 702.596.9274
greggmanraupp@yahoo.com
Booking for 2013