Roots, Lovers, Caribbean
CONTACT: Aashid Himons
spaceformusic.com/afrikan.html
This site contains the work of Aashid Himons,
creator of Afrikan Dreamland.
Enter the multi-faceted world of Aashid, one heart....
Murderus Soundz
(Nashville)
Roots
CONTACT: Young Dread
ph: 615.414.8188
YoungDread@MurderusSoundz.com
Peace and Blessings to all Jah's CHILDREN!
Roots
CONTACT: Red Pepper Records
ph: 423.330.8834
fx: 423.636-8143
rasalan@appalachianreggae.com
15 Years of Appalachian Reggae!
Roots
CONTACT: Sean Richardson
rasalan@appalachianreggae.com
info@thesoulenforcers.com
You teach best what you most need to learn.
Lovers, Caribbean
CONTACT: Judrum Osadolo
ph: 615.485.3169
judrum@seed-n-soil.com
let us bring positive vibrations to your celebration!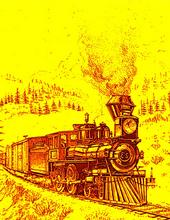 The Spanish Caravan
(Nashville)
Roots
CONTACT: Chase
Roots
CONTACT: Phillip Dormont
ph: 512.919.0972
phillip.dormont@gmail.com
"Carry ourselves with a humble nod,
seek that knowledge always, and give thanks for what we've got. Find our peace of mind, grab a hold tight, though it might grow darker, all we need is our inner light."
Lovers
CONTACT: Marla Allen
ph: 423.241.9264
nattilove@gmail.com
all thingz are impermanent