INDIANA – Archive Reggae Bands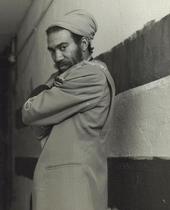 Kwaanza Popps & The IRB
(Indianapolis, Indiana)
Roots, Lovers
CONTACT: Joseph
ph: 317.223.9502
podmon@gmail.com
Yes, Kwanzaa Popps & the IRB truly are the agents of love for reggae music, and culture. Available for booking in Indiana and beyond. Bless up.
Musaic Rythems
(Nashville, Indiana)
Roots
CONTACT: jon-jon
herballist@gmail.com
You bring grace, We play da reggae music.
Deep Roots Reggae Band
(Mishawaka, Indiana)
Roots
CONTACT: Chris 'Kwhesi
ph: 219.243.0438
Rashak@aol.com
hometown.aol.com/rashak/deeproot.html
The music is straight Roots Reggae with a 'topping' of some Jazz, Blues-Rock, and Dub Reggae. The content is about Jah, Love, humanity, unity, as well as his ambition to take Roots Reggae to the main stream by blending different musical styles so it has many angles.
---
For more information please email USA Reggae
Copyright © 1998-2022 Littlemunk Media, Inc.