Satta Sound
(Montpelier, Vermont)
Roots, Dub, Dancehall, DJ
CONTACT: Matthew DeLorey
ph: 802.272.5772
sattasound@gmail.com
facebook: facebook.com/sattasound4life
instagram: instagram.com/sattasound
venmo: @Satta-Sound
whatsapp: 802.272.5772
Spreading Conscious Cultural Sounds from the Mountainous Heights of Central Vermont. Specializing in hot new chunes from the Virgin Islands

Pulse Prophets
(Burlington, Vermont)
Roots
CONTACT: Alex Budney
ph: 802.578.8471
ph: 802.865.4652
booking@pulseprophets.com
"With influences such as Michael Franti and Spearhead, Bob Marley, Fela Kuti, and the Talking Heads, you know the music has a message as well as a solid groove. Hailing from Burlington Vermont, Pulse Prophets combine crucial elements of roots reggae, funk, dub, latin, ska, and rock with soulfire the Pulse Prophets draw a broad audience. At festivals, clubs, bars, and private parties throughout the Northeast, the Pulse Prophets have gained a reputation for great shows, positive vibes, and solid fan base. . . Come see for yourself!"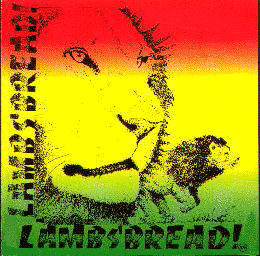 Lambs' Bread
(Jericho, Vermont
Roots, Lovers, Caribbean
CONTACT: Bobby Hackney
ph: 802.899.1289
ph: 802.899.3805
Positive music with a spiritual message is the medicine for the soul.

Mo Ambesa
(Brattleboro, Vermont)
Roots
CONTACT: Joel Eisenkramer
ph: 802.348.7701
moambesa@gmail.com
Original fusion of reggae, hip-hop, jazz and funk.
All is vain, except for praise to the ONE.
---
For more information please email USA Reggae
Copyright © 1998-2022 Littlemunk Media, Inc.