Jah Kings
(Gary, Indiana)
Roots, Caribbean, Lovers
CONTACT: Cheryl Sims
ph: 219.981.1213
jahkings@yahoo.com

web: jahkings.com
facebook: facebook.com/jahkingsreggae
instagram: instagram.com/jah.kings.reggae
twitter: twitter.com/jah_kings
youtube: artist channel
spotify: artist
soundcloud: soundcloud.com/jahkings
reverbnation: reverbnation.com/jah_kings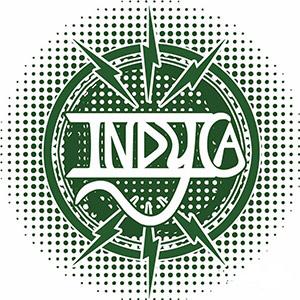 Indyca
(Indianapolis, Indiana)
Roots
CONTACT: Brandon Dougherty
ph: 317.695.5417
lightmatterpromotionsindy@gmail.com
facebook.com/IndycaMusic
store.cdbaby.com/cd/indyca
reverbnation.com/IndycaMusic 
Indyca features smooth, harmonic vocals from male and female leads, guitar and mild percussion. This year's touring purpose is to promote the band's new full length album releasing this October 2018. 

Johnny Red Locks & Big Fun Reggae
(Indianapolis, Indiana)
Roots, Lovers
CONTACT: Johnny Red Locks
ph: 317.466.9605
usabb@bigfunreggae.com
Big Fun Reggae – Create Their vibe by Funning up lover's rock, roots, and dub greatest mixes with the signature sound that is known as Big Fun Reggae. Johnny Red Locks, Mystic and Gonzo have been playing reggae music together over 15 years and are the heart and soul of the sound.

Kingly T
(Indiana)
Roots, Lovers, Caribbean
CONTACT: Titus Whittle
ph: 317.523.8705
kinglytmusic@live.com
Let positive vibes rule
---
For more information please email USA Reggae
Copyright © 1998-2022 Littlemunk Media, Inc.