Radio La Chusma
(Texas / New Mexico)
Roots, Caribbean
CONTACT: Ernesto Tinajero
ph: 915.861.6437
radiolachusma@gmail.com
reverbnation.com/radiolachusma
Regional Spanglish Roots music from the borderlands of West Texas and Southern New Mexico. Positive vibrations and a voice for migrant workers and indigenous cultures in the U.S.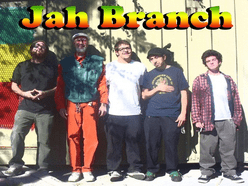 Jah Branch
(Albuquerque, New Mexico)
Roots
CONTACT: Jenny Gamble
ph: 505.255.6463
mysticcrew@hotmail.com
Mystic continues to amaze people everywhere they play. Their message is solely based on truth. Winners of Alibi's "Reggae Band of the Year"
---
For more information please email USA Reggae
Copyright © 1998-2022 Littlemunk Media, Inc.